Leiby's Landscape has been serving Lebanon County and surrounding areas since 1892. Leiby's is a 'green industry' corporation providing goods and services to turf and horticulture professionals throughout the Central PA region.
1892
The business was founded by Benjamin F. Patschke and started as The Granite Wall Plaster Co. where they specialized in horsehair and plaster wallboard.
---
1945
Granite Wall Plaster Co. was passed down to Earl Leiby in 1945 when the business started focusing on bulk fertilizer for farming. Upon the transition to bulk fertilizer, Earl changed the name to Leiby's INC.
Earl Leiby established a business relationship with then Central Chemical (Lebanon Chemical) and Leiby's Landscape has been an authorized dealer for Lebanon Seaboard ever since. 
---
1969
Doug Leiby assumed command over the business in 1969 but not before Earl made his impact on the business and the community. Earl forged many relationships in the business and local community.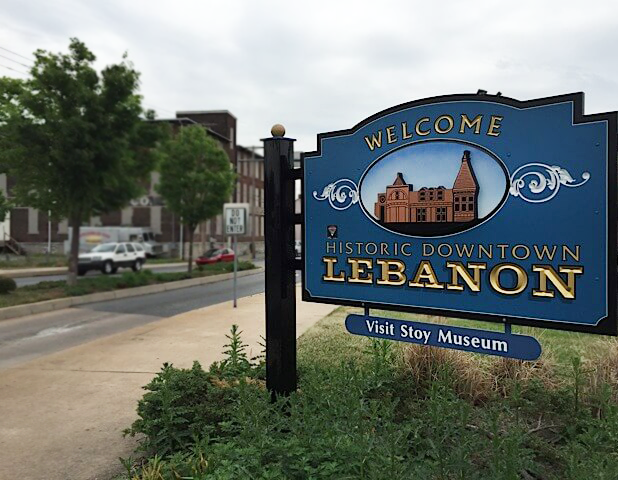 In addition to becoming a dealer for Lebanon Seaboard, Earl Leiby was a Scoutmaster for years and was heavily involved with the Historic Union Canal Tunnel Park.
2017
In the Spring of 2017, Doug Leiby sold Leiby's Landscape to Glen Sansom. Doug worked with Glen Sansom in the first year to help aid in the transition of the new ownership. 
In addition to obtaining his Turfgrass Science degree from Penn State, Glen Sansom has over 20 year's experience in the green industry in various capacities. 
---
2019
Leiby's continues in business at its original location at 610 N 7th St. in Lebanon PA. Leiby's offers a complete line of green industry products including fertilizer, grass seed, herbicides, fungicides, insecticides, and soil amendments such as lime. 
In addition, Leiby's offers helpful advice and sales to homeowners and various 'green industry' professionals.